Development Facilities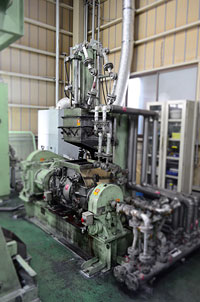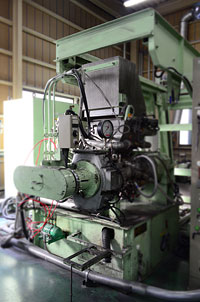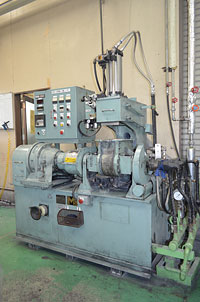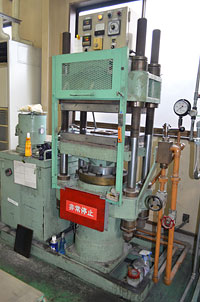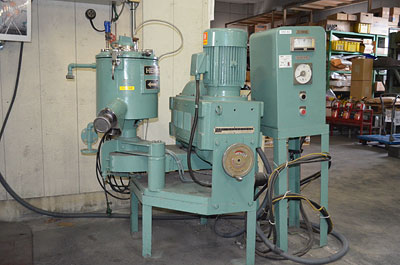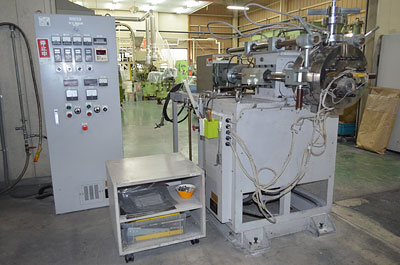 By leveraging our kneading technologies accumulated our several years, we are engaged in the manufacturing of compounds and masterbatch according to the requirements of the time.
Development and prototyping facilities
10L kneader 1 set
65 type FR equipment (water cooler) 1 set
Vibratile lift cooler 1 set
Compact pulverizer 2 sets
Compact extrusion machine (30φ) 1 set
Compact injection 1 set
8 inch open roll 2 sets
3L kneader 1 set
Test pressing machine 3 sets
Gear open 7 sets
Mass production facilities
No. 6 Banbury mixer (100L) 1 set
120 grade Banbury mixer 1 set
No. 3 Banbury mixer (75L) 1 set
200 type FR equipment (water cooling, air cooling) 3 sets
Plate cooling equipment (water cooling, air cooling) 3 sets
Sheet pelletizer 2 sets
Ribbon blender 1 set
22 inch open roll 3 sets
35L kneader (exclusively for fluoro-rubber) 1 set
18 inch open roll 1 set
We offer one-stop solution including methods and processes form kneading to granulation so that we can supply excellent material according to molding methods and applications of our customers.